Available for Adoption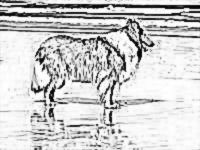 We currently have Collies listed below waiting for expressions of interest.
The following collies are available at this time.
LEXIE ****ON TRIAL****
Lexie is definitely not Lassie!!
She is nine years old, but you would never guess it. Lexie is a happy, healthy, active girl who loves to play, cuddle and generally be the centre of attention.
Typical Collie, she likes to be near you wherever you are. She has very good manners, hasn't begged or snatched food. If she sees you coming toward her she moves out of the way. She will sit and shake on command. She is house trained. Inside the house she is an absolute smooch. She is happy to have a cuddle, be brushed, play fetch, and just generally rough and tumble with you.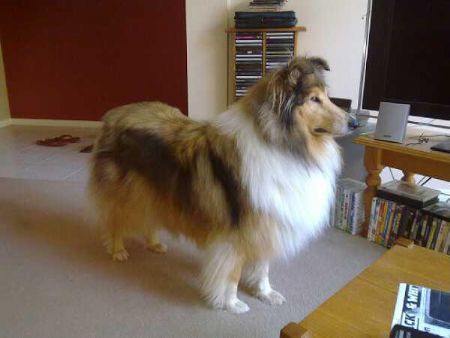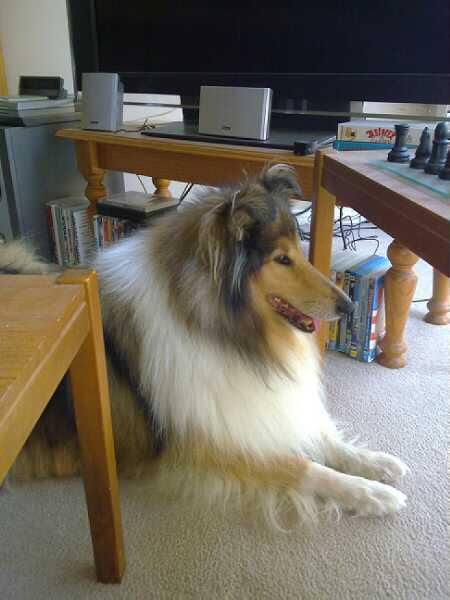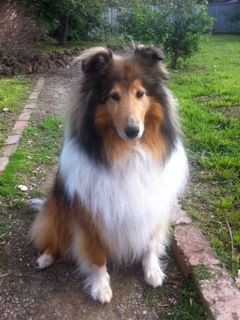 However, Lexie is quite uncertain around children and other animals, and would be best suited to a household where she would have minimal exposure to any of these. Lexie is not cat friendly. She needs to be the only dog of the house and, while she does need a daily walk, she is content to stay home alone while her humans are at work. She will happily settle for the evening after a 20 minute walk, if that's all you can muster, but she would happily accompany you for a much longer trek if given the opportunity.
Lexie is a dog that will always need to be walked on lead as she can get very defensive if she sees another dog. Her foster carers are working on distracting her with food off to the side of the path when another dog walks by and she is responding very well to this. She will need a new owner who can commit to continuing to work with her on this. Lexie is a smart little cookie and picks up new training quickly.
Lexie's perfect world would be a big yard where she is the only pet, can be spoilt and pampered, and is owned by someone who just wants the company of a smooch.
Microchip number 982000190975127.
If you are interested in giving Lexie a home complete the questionnaire below and email it to viccollierescue@gmail.com.
Assisted Rehomes
These Collies below are in need of new homes. For more information on any of these collies click on their picture and you will be directed to the Pet Rescue website. If you are unable to contact Belinda and are interested in any of these dogs please complete and application form below, email it to raevon@netspace.net.au and she will contact you as soon as possible. Ph: 0408050600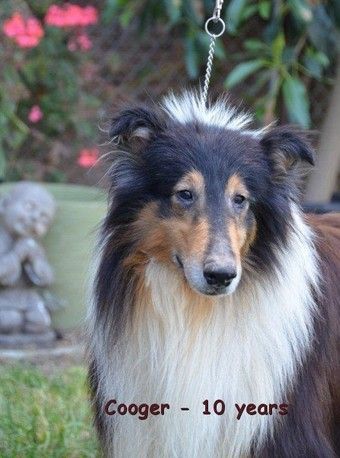 Click here to download our Application/Questionnaire
Please be advised that Victorian Collie Rescue place their collies in the most suitable home next on the list, which is not necessarily the home on the top of the list.