Available for Adoption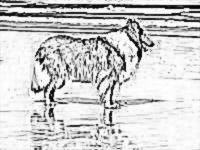 Whilst we endeavour to answer all enquiries with regards to the dogs we have up for adoption, we are sometimes inundated with so many enquiries and can not get back to everyone. This is why we insist that all our applicants complete a questionnaire and email it in to us. It allows us to peruse each applicant in detail and ensures everyone that applies has an equal opportunity for adoption. Our dogs are advertised in most cases for approx two weeks, we will then contact and discuss with the most suitable applicant the possibility of adoption.
If you do not complete a questionnaire we will not respond to your enquiry.
We currently have Collies listed below waiting for expressions of interest.
Kirby ****ON HOLD****
Kirby is 2 year old sable and white male collie. He is a pure breed sable rough collie and was bought as a puppy from a breeder. He has been desexed, completed puppy school, his vaccinations are up to date, is house trained and is exceptionally well behaved around young children. He is often walked to school and isn't afraid of having up to 5 or 6 (or more) children reaching over to have a pat! He still isn't friends with the brush so isn't fond of being groomed, however he does go to a local dog groomer for a regular wash & trim.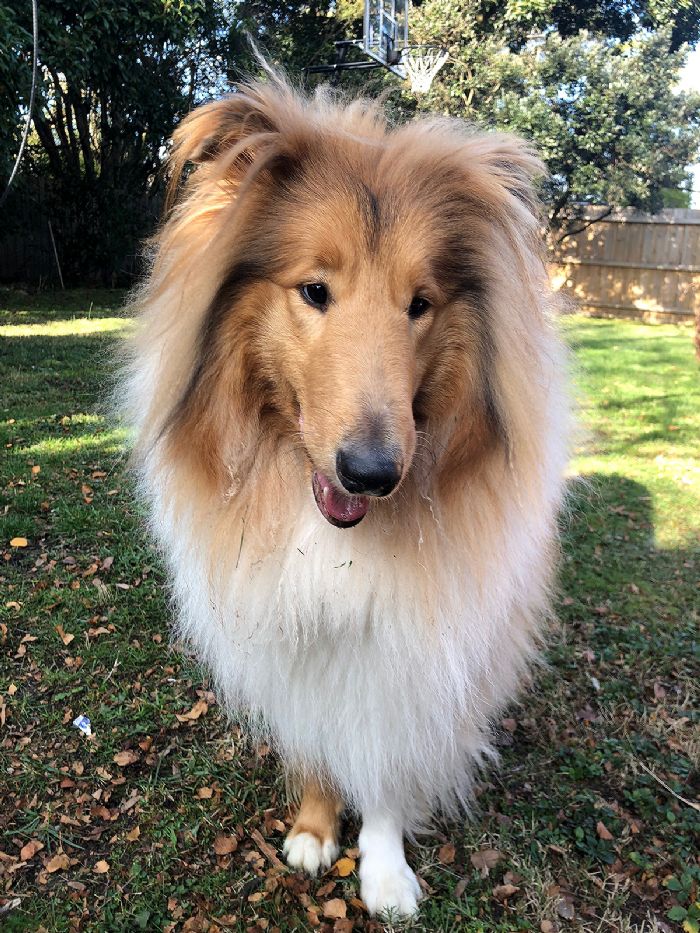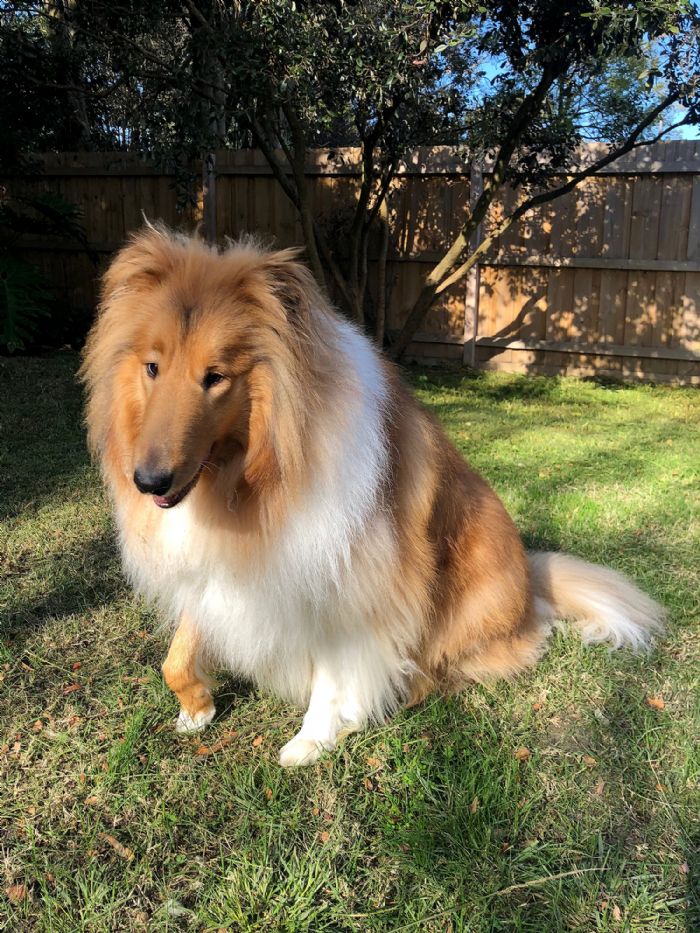 Ideally the perfect home for Kirby would be with a family with primary school aged children & older. A retired couple could have him but Kirby does have an issue with grey hair! He will angry bark but is easily distracted if you move him away. Kirby hasn't been around other pets and can be timid & shy around other dogs and would not be suitable with chickens/free range birds. Kirby has been on a Vet based satiety weight management diet, as he was a little on the heavy side so watch what & how much you feed him. Kirby is an inside dog, spending most of his time sleeping under our feet or in any number of his napping spots. He does love going outside but only if you are out there with him.
Kirby's Microchip # is: 956000004912126
If you are interested in adopting Kirby Please complete the questionniare on our http://www.victoriancollierescue.com/adoption-questionnaire.asp link
Please be advised that Victorian Collie Rescue place their collies in the most suitable home next on the list, which is not necessarily the home on the top of the list.