The Rescue Process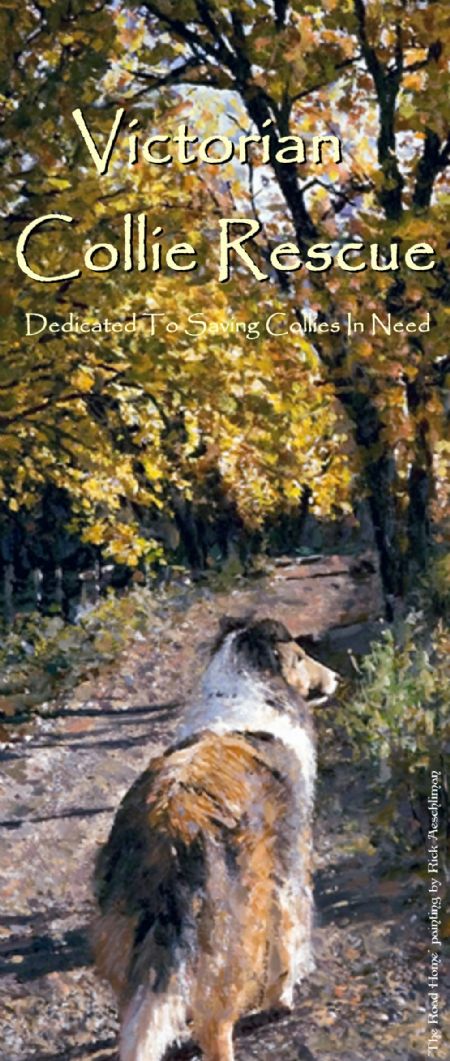 Our Collies (Rough and Smooth) are rescued by Victorian Collie Rescue from many situations. But generally they are saved from pounds & shelters after they have stayed their required impound time there and have not been reclaimed by their previous owner. Thats when we rescue them from death row and in doing so give the Collie another chance at Life.
We will also take in private surrenders depending on the circumstances.
Our Rescue Collies are then placed into foster care in one of our volunteers private homes. There they are assessed for temperament, health, level of training, the Collies likes and dislikes and what type of home would best suit the Collie.
If not already done, the Collie is desexed, vaccinated, wormed, heartworm tested & microchipped.
The Collie will not be put up for adoption until we (and the foster carer) feel the Collie is ready to go to a new home.
Once the collie has been put up for adoption we will then choose a number of suitable applications for the foster carer to go through and decide which applicant they think would suit the collie best. The foster carer will then arrange for the collie to meet and greet their potential new adopter at a home check and observe how the collie and the adopter interact with each other. After the meet and greet the collie goes home with the foster carer for a cooling off period so that the applicant and the fosterer carer can both have a serious think about whether this is the right home for this particular collie.
If it is decided that this is the right forever home then the applicant is advised to collect the dog from the foster carers, we believe this stops the dogs from feeling dumped, the paperwork is completed, and the collie goes off to its new forever home!
To help us in making sure all homeless Collies do not slip through our net, we ask that if you hear of or see a Collie Rough or a Collie Smooth in a pound/shelter or in need of help then please email us with the details and we will investigate.